Buddhist House
Buddhist House is a three-story accommodation facility built in 1988 on the Shakado premises. As a sacred place associated with Buddha, Bodhgaya attracts pilgrims from around the world who follow in the footsteps of Buddha. However, while Buddhist House was still under construction, the area did not have enough hotels or other accommodations suitable for pilgrims. Consequently, in response to local requests,
Daijokyo opened Buddhist House to accommodate up to about 100 visitors. The House even serves simple Japanese meals upon guest request.
Staff members of Buddhist House are all Indian nationals, capable of speaking English and Japanese. For reservations, please contact either the House directly or the Administrative Office of Daijokyo Sohonzan Temple.
Contact:Kiran Lama, Manager
Daijokyo Buddhist House
Great Buddha Statue Road
Post Box No.20 
P.O. Bodhgaya 824231
Gaya, Bihar,India
TEL. (631) 2200-747
FAX. (631)2200-407
E-mail:
daijokyotemple_bg@yahoo.co.in
*Faxes or e-mails of inquiry to Buddhist House should be written in English. For inquiries in Japanese, please call the Administrative Office of Daijokyo Sohonzan Temple.
Daijokyo Sohonzan Temple
4-7 Sotodoi
Atsuta, Nagoya
Japan 456-0013
Tel.. 052-671-6146
Fax. 052-678-5255
E-mail:
info@daijokyo.or.jp
The Great Buddha Statue in Bodhgaya, India
to
Welcome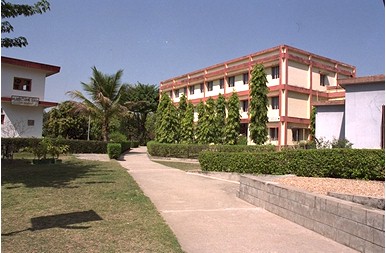 Make Your Visit More Memorable!
Sutra Hand-Copying
Your hand-copied sutras will be enshrined inside the Great Buddha Statue.
Yoga
Yoga instructors will be introduced upon request by overnight guests.

If you are interested in experiencing the above, please ask the Buddhist House Manager.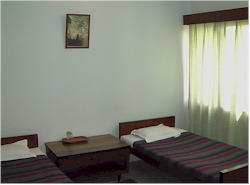 Guest room example(twin type)
*All rooms equipped with private shower and toilet